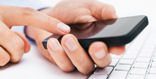 EMERGENCY 24/7 REPAIR NUMBER:  

07476111698 W

rite us:  

info@royal-repair.co.uk

    Repair instead of replacing…
---
Based in London, but Covering Nationwide…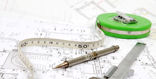 Services available 24/7!
Surface Damage Repairs Specialist in London and
Nationwide
---
Royal-Repair – any surface damage repairs Specialists
We are friendly restoration Company that repairs any hard surface scratches, dents, chips or any other damages in domestic and residential properties. There is no magic involved, all our repairs man are very skilled and fully trained to
complete all works to perfection!
Our Services include:
Countertop and Worktop Repairs
And many more…
With over 10 year experience
Royal-Repair – Surface damage repairs in London and nationwide. We learned how to make any hard surface damages invisible. All our surface repairs Specialists hold CSCS cards. We provide emergency repairs services in London area.
Door Repairs in London and Nationwide
Door repairs in London and Nationwide
Surface damage repairs Specialists can repair any scratches, chips, dents, holes, damages caused to solid wood, veneer, sprayed or any other door. Most of the door are damaged during construction process, but you don't need to replace them anymore.
Royal-Repair surface damage repair experts use unique methods to achieve best results.
Scratches going across the grain, chip, dents disappears very fast and becomes
invisible. You will be surprised how quickly we will clear your snag list.
Most quantity surveyors and project managers are amazed how many money we save them during construction process. Door repairs in London and Nationwide are our daily routine.
We don't need to remove door from hinges or take them away. We repair all items on Site. All our French Polishers leave clean and tidy area after door repairs completed. We repair door damages, scratches to "like new" Condition.
Improve your living and use our repairs man for door repair in London and Nationwide. Residential property door usually gets damaged by kids or pets, but you don't have to worry anymore. Our friendly London surface repairs
Specialists will repair all damages and leave you stress free.. Sometimes
Landlords or Lettings Agency use our door repairs services before letting
property to fix all damages. Of course sometimes tenants use our Damage repair Services to get door damages repaired and receive their deposit back.
We provide emergency damaged door repairs in London and Nationwide, if repair is very urgent please use mobile number to contact our Repair Specialist 24/7. We are always happy to help and get you out of trouble.
Tiles repairs in London and Nationwide
Royal Repair trained damaged tiles repairs in London Specialists can repair chipped, dented, cracked tiles or even tiles which have drill holes. Any kind of Tiles repaired: marble, ceramic, porcelain or any other material tiles repair in London and Nationwide.
Ceramic Tiles might be dented and cracked by dropped items, but our experts of tiles repairs in London and Nationwide are there to help you. Trades usually drill some holes in tiles to fix something. Call us if you drilled hole in wrong place. Some damaged tiles replacement not easy, because they might be quite old and slightly discoloured. It might be impossible to find Tiles for replacement these days. Even if you will be able to find the right Ones for replacement, they will still stand out. The ONLY Option – is to get them repaired by "Royal repair" – London tiles repairs Engineers, Who can match any Colour.
Solid stone, porcelain, granite, marble or ceramic tiles on site repairs in London and Nationwide. Surface repairs services in London are very popular, because people these days want to keep beautiful things from the past, which will remind them about some nice moments with family. Some unique tiles you won't find in any Supermarket.
Most of the tiles repairs in London and Nationwide required during construction works. Our hard surface restoration specialist repairs them on site. It's impossible to tell that they were repaired. We saved contractors thousands of pounds because there is no Construction Site in London where there was no restored Tiles.
Bath Repairs in London and Nationwide
Bath repairs in London and Nationwide
Specialists repairs Scratches, chips, dents, rust, to any make and model Baths.
The resurfacing, refinishing, polishing and re-glazing techniques Royal Repair bath repairs in London and Nationwide specialists provides a solution to You to have that Chip in Bath repairs completed…without having to completely replace the unit or resurface in FULL!
Damage to bath tubs occurs for many reasons. It could have started during the shipping of your sink or tub. Maybe something heavy dropped into the Bath Tub. Damaged Bath repairs in London and Nationwide can bring back the beauty of your fixture. Bath chip repair in London and Nationwide.
It is important to know that there is a huge difference in the finished look and durability, when Our Bath repairs Specialist fix bath chips versus incompetent repair guys, who got their DIY kits and cheap materials on internet Shops and which repairs will last no longer than few weeks. When you consider the Cost of a full Replacement of your cracked or chipped Bath doing the repair job right the first time is important. For Expert Results, it does take professional training and years of hands on experience to produce a quality finish. If your goal is to repair your sink or tub so that it looks like new the first time, then call us today. Bath repairs in London and Nationwide.
Shower Repairs in London and Nationwide
Damaged shower repairs in London and
Nationwide. Any cracks, scratches, chip or dents in your shower tray that asking
for repair, call us. Any model, any material, any colour shower repairs in
London and Nationwide. If you accidentally caused damage to your shower tray,
repair it as soon as possible, because some barely visible damages can cause
leaks. Every year our Specialist does hundreds damaged shower tray repairs in
London and Nationwide.
Countertop and Worktop Repairs in London
and Nationwide
Damage repair Specialist in Countertop
or Worktop repairs in London and Nationwide. We Repair any scratches, burn
marks, damages, chips, dents, holes to Worktops and Countertops. We repair all
worktop models and all materials: laminate, corian, marble, granite, wood or any
other. It will look like new after our repairs man repair it in London and
Nationwide.
EMERGENCY DAMAGED, BURNED, CHIPPED,
DENTED, SCRATCHED WORKTOP REPAIRS IN LONDON AND NATIONWIDE!!! There is 9/10
possibility that we will be able to come and repair your damaged worktop same
day and 10/10 that it will be sorted same week. Do not replace your damaged
Worktop, We can fix it.
Basin Repairs in London and Nationwide
Most popular is Crack in Basin Repairs
in London and Nationwide. Royal-Repair Specialists can fix any damages caused to your basin, doesn't matter if it's small chip or dark scratch. Your basin is
leaking because of that hairline crack that accidentally got damaged by falling
Parfum bottle. Your sink looks old and worn because of those scratches you
caused when cleaning it. Your basin repairs in London and Nationwide Specialist
are always ready to help.
Flooring Repairs in London and Nationwide
We are the only Company for Flooring
Repair in London and Nationwide that repairs floor scratches, chips, dents
without refinishing whole room. Our skilled Damage Repair Specialists are able
to repair certain area and match it to surrounding area. Most of our repair and
renovation works are in private properties. Any damages to solid wood,
engineered wood or laminate Flooring repairs in London and Nationwide. Floor
burn marks, long scratches, deep stains or even holes not scares us at all and
we can repair them all. Most Floor sanding company or flooring replacement
company will tell you that there is no options, but there always are. Just email
us for free quote for your flooring repairs in London and Nationwide or any
Other London Area.
Windows Repairs in London and Nationwide
We provide Window repairs in London and
Nationwide. Holes, scratches, chips and scratches to UPVC, wood or aluminium
window frames restored to perfect condition. We are leading Window repairs in
London and Nationwide and window restoration Specialist in London and
Nationwide. Damages to window frame repairs in London and Nationwide, caused during works or transportation, are our daily routine.
We offer a range of burglary repairs
including UPVC, metal and wood frame of window repairs in London and Nationwide.
We understand how shocking and upsetting a burglary or attempted burglary can
be, as well as quickly responding to your call no matter what time of day, we
know it is important to get burglary damages repaired. Our technicians carry all the relevant equipment and tools to repair all window frame damages. If you find your UPVC, wood or metal window damaged send us an email or fill enquiry form for window repairs in London and Nationwide. Furniture Repairs in London and Nationwide.
Furniture repairs in London and Nationwide
Damages repairs Specialists in furniture repairs. Damaged table
repairs, fitted wardrobes repairs, antique furniture repairs, cupboard door
repairs, vanity unit repairs. Over long years of practice we learned how to
repair any damaged surface and make it look like it was never damaged before.
It's Very popular these days restoration and furniture repairs in London and
Nationwide. There are Items in our furniture repairs List that cost more than
£50,000, but this information is confidential.
People spending a lot of Money to buy designer unique furniture and it would be very sad if item gets damaged, chipped or scratched, but Damage repair Specialist can repair all those damages. Modern, contemporary, luxury, unique, designer furniture repairs in London and Nationwide.
Hotel's Wardrobes, Tables, Chairs, Beds gets vandalized or accidentally damaged every day. To replace damaged Furniture would take time and money loss. Royal Damage repair Specialists can come in to room and do furniture repairs in London and Nationwide between guests leave and arrive.We are not magicman ,but we provide very efficient surface damages specialist repairs services saving you time and money, which is very important in London.
Our furniture repairs in London and Nationwide services very often used by Landlords and also Tenants. We can repair any Furniture damages- from little chip to long scratch. We always arrive on time, our Specialists are polite and friendly. We carry Central London's hotels furniture repairs, but we also visit towns like Brighton and historical Cambridge.
Stone and Brick Repairs in London and Nationwide
We carry damages to any kind of stone, marble, granite, brick repairs in London and Nationwide. Any drill holes, dents or any other damages we make disappear! We recreate surface to its previous look, we can make it look like brand new or like it was there for 200 years. London renovation experts have very trained eye for detail and lots of secret methods to make damaged surfaces look like before damage. Stone or brick repairs in London and Nationwide available now.
Panel Repairs in London and Nationwide
Royal repair Specialist panel repairs in London and Nationwide. Any scratches, dents, chips and damages caused to wooden, metal or any other panel can be repaired by our trained specialist. In some cases it's impossible to do just spot repairs, but all our Specialist are trained to respray powder coated or cladding panels. We also provide scratched Lift panel repairs in London and Nationwide. We carry any holes, scratches or damages to IPS panels repairs in London and Nationwide.

Please fill enquiry form or send email to info@royal-repair.co.uk for free
quote!
Keywords that help you find our website:
repair man, handyman, repairs man, french polisher, paint sprayer, repair specialist, repair man, chipped, dented, scratched, cracked, broken, holed, damaged, marked, stained, snag, surface, sink, shower tray, shower cubicle, bath, basin, whirlpool, jacuzzi hot tubs, pool, vanity unit, wall tile, floor tile, window mullin, window transom, worktop, windows, upvc, plastic, aluminium frame, conservatories door and window, wooden door, architrave, skirting, floor, laminate, engineered wood, hardwood, kitchen units, cupboard doors, end panel, countertop, desk, table, wardrobe, sill, marble , granite, stone, brick, powder coated surface, partition panel wall, partition window, paneling, cladding, stainless steel, veneer, oak, walnut, furniture, wood, chip, scuff, snagging, pin holes, screw holes, scratches, burned marks, stain, digs, dent, crack, damage, repair, fix, restore, resurface, repairs, remove, polish, restoration, refurbish, renovate, instead replace.
Areas we provide services in London and Surrounding areas:
EC district:
EC1A EC1M EC1N EC1P EC1R EC1V EC1Y : Barbican, Clerkenwell, Finsbury
EC2A EC2M EC2N EC2P EC2R EC2V EC2Y : Moorgate, Liverpool Street
EC3A EC3M EC3N EC3P EC3R EC3V : Aldgate, Monument, Tower Hill
EC4A EC4M EC4N EC4P EC4R EC4V EC4Y : Fleet Street, St Paul's
WC district:
WC1A WC1B WC1E WC1H WC1N WC1R WC1V WC1X: Bloomsbury, Gray's Inn
WC2A WC2B WC2E WC2H WC2N WC2R: Covent Garden, Holborn, Strand
E district
E1: Mile End, Stepney, Whitechapel
E2: Bethnal Green, Shoreditch
E3: Bow, Bromley-by-Bow
E4: Chingford, Highams Park
E5: Clapton
E6: East Ham, Beckton
E7: Forest Gate, Upton Park
E8: Hackney, Dalston
E9: Hackney, Homerton
E10: Leyton
E11: Leytonstone
E12: Manor Park
E13: Plaistow
E14: Isle of Dogs, Millwall, Poplar
E15: Stratford, West Ham
E16: Canning Town, North Woolwich
E17: Walthamstow
E18: South Woodford
E20: Olympic Park, Stratford
N district
N1: Barnsbury, Canonbury, Islington
N2: East Finchley
N3: Finchley Central
N4: Finsbury Park, Manor House
N5: Highbury
N6: Highgate
N7: Holloway
N8: Crouch End, Hornsey
N9: Lower Edmonton
N10: Muswell Hill
N11: Friern Barnet, New Southgate
N12: North Finchley, Woodside Park
N13: Palmers Green
N14: Southgate
N15: Seven Sisters
N16: Stamford Hill, Stoke Newington
N17: Tottenham
N18: Upper Edmonton
N19: Archway, Tufnell Park
N20: Totteridge, Whetstone
N21: Winchmore Hill
N22: Alexandra Palace, Wood Green
NW district
NW1: Camden Town, Regent's Park
NW2: Cricklewood, Neasden
NW3: Hampstead, Swiss Cottage
NW4: Brent Cross, Hendon
NW5: Kentish Town
NW6: Kilburn, Queens Park, West Hampstead
NW7: Mill Hill
NW8: St John's Wood
NW9: Colindale, Kingsbury
NW10: Harlesden, Kensal Green, Willesden
NW11: Golders Green, Hampstead Garden Suburb
SE district
SE1: Bermondsey, Borough, Southwark, Waterloo
SE2: Abbey Wood
SE3: Blackheath, Westcombe Park
SE4: Brockley, Crofton Park, Honor Oak Park
SE5: Camberwell
SE6: Bellingham, Catford, Hither Green
SE7: Charlton
SE8: Deptford
SE9: Eltham, Mottingham
SE10: Greenwich
SE11: Lambeth
SE12: Grove Park, Lee
SE13: Hither Green, Lewisham
SE14: New Cross, New Cross Gate
SE15: Nunhead, Peckham
SE16: Rotherhithe, South Bermondsey, Surrey Docks
SE17: Elephant & Castle, Walworth
SE18: Plumstead, Woolwich
SE19: Crystal Palace, Upper Norwood
SE20: Anerley, Penge
SE21: Dulwich
SE22: East Dulwich
SE23: Forest Hill
SE24: Herne Hill
SE25: South Norwood
SE26: Sydenham
SE27: Tulse Hill, West Norwood
SE28: Thamesmead
SW district
SW1: Belgravia, Pimlico, Westminster
SW2: Brixton, Streatham Hill
SW3: Brompton, Chelsea
SW4: Clapham
SW5: Earl's Court
SW6: Fulham, Parson's Green
SW7: South Kensington
SW8: Nine Elms, South Lambeth
SW9: Brixton, Stockwell
SW10: West Brompton, World's End
SW11: Battersea, Clapham Junction
SW12: Balham
SW13: Barnes, Castelnau
SW14: East Sheen, Mortlake
SW15: Putney, Roehampton
SW16: Norbury, Streatham
SW17: Tooting
SW18: Earlsfield, Wandsworth
SW19: Merton, Wimbledon
SW20: Raynes Park, South Wimbledon
W district
W1: Marylebone, Mayfair, Soho
W2: Bayswater, Paddington
W3: Acton
W4: Chiswick
W5: Ealing
W6: Hammersmith
W7: Hanwell
W8: Kensington
W9: Maida Vale, Warwick Avenue
W10: Ladbroke Grove, North Kensington
W11: Holland Park, Notting Hill
W12: Shepherd's Bush
W13: West Ealing
W14: West Kensington
Outer London
BR: Bromley
CR: Croydon
DA: Dartford
EN: Enfield
HA: Harrow
IG: Ilford
KT: Kingston
RM: Romford
SM: Sutton
TW: Twickenham
UB: Uxbridge
WD: Watford
We also provide damage repair services in Kent, Surrey, Essex, Berkshire, Hertfordshire, Suffolk, Cambridgeshire, Bedfordshire, Oxfordshire, Berkshire, Hampshire, West and East Sussex
Most recently our specialist repair chips dents scratches and other damages in these UK towns:
Essex Towns:
Aveley
Basildon
Bicknacre
Billericay
Braintree
Brentwood
Bulphan
Burnham on Crouch
Canvey Island
Chadwell Heath
Chaffley
Chelmsford
Clacton
Coggeshall
Colchester
Cold Norton
Copford
Corringham
Dagenham
Danbury
Dedham
Dunmow
East Tilbury
Fordham
Frinton
Galleywood
Grays
Great Baddow
Great Dunmow
Great Leighs
Great Totham
Hadleigh
Halstead
Harlow
Harwich
Kent towns:
Ash
Ashford
Aylesford
Bexleyheath
Broadstairs
Canterbury
Chatham
Cranbrook
Crayford
Crockenhill
Dartford
Deal
Dover
Dunton Green
Dymchurch
Faversham
Finglesham
Folkestone
Gillingham
Gravesend
Hamstreet
Herne Bay
Hextable
Hildenborough
Hythe
Kemsing
Maidstone
Marden
Margate
Meopham
New Ash Green
New Romney
Newnham
Old Bexley
Rainham
Ramsgate
Rochester
Sandwich
Sevenoaks
Sheerness
Sittingbourne
Stone
Strood
Sutton Valence
Swanley
Tenterden
Thanet
Tonbridge
Tunbridge Wells
Welling
Westerham
Whitstable
Heybridge
Heybridge Basin
Hockley
Holland-on-Sea
Ilford
Ingatestone
Keggers Hill
Kelvedon
Latchingdon
Leigh on Sea
Maldon
Maylandsea
North Fambridge
Orsett
Pirroni-cum-Moze
Purfleet
Rainham
Rayleigh
Rettendon
Rochford
Shoeburyness
South Benfleet
South Ockendon
South Woodham Ferrers
Southend
Springfield
Stanford le Hope
Stansted
Stanway
Stock
Thorpe-le-Soken
Tollesbury
Walton On The Naze
Westcliff on Sea
Wickford
Witham
Wivenhoe
East Sussex towns:
Battle
Bexhill on Sea
Brighton
Crowborough
Eastbourne
Fletching
Hailsham
Hastings
Hove
Hurst Green
Lewes
Newhaven
Ninfield
Peacehaven
Plumpton Green
Rye
Seaford
Sedlescombe
Wadhurst
West Sussex towns:
Amberley
Arundel
Barnham
Bognor Regis
Burgess Hill
Chichester
Crawley
East Grinstead
Gatwick
Haywards Heath
Horsham
Lancing
Lindfield
Littlehampton
Midhurst
Petworth
Selsey
Shoreham by Sea
Southbourne
West Wittering
Westbourne
Woodmancote
Worthing
Yapton
Hertforshire towns:
Ashwell
Baldock
Barnet
Berkhampstead
Bishop's Stortford
Borehamwood
Bovingdon
Buntingford
Cheshunt
Chorleywood
Codicote
Cottered
Harpenden
Hatfield
Hemel Hempstead
Hertford
Hitchin
Hoddesdon
Kimpton
Knebworth
Letchworth
London Colney
Nasty
Pirton
Potters Bar
Redbourn
Rickmansworth
Royston
Sawbridgeworth
Shenley
St Albans
Stevenage
Tring
Ware
Watford
Watton-at-Stone
Welwyn Garden City
Surrey towns:
Addlestone
Ashtead
Bletchingley
Camberley
Capel
Caterham Valley
Chertsey
Cobham
Coulsdon
Dorking
East Horsley
East Molesey
Egham
Englefield Green
Epsom
Esher
Farnham
Frimley
Frimley Green
Godalming
Great Bookham
Guildford
Haslemere
Horley
Lightwater
Lingfield
Morden
Oxted
Purley
Redhill
Reigate
Selsdon
Smallfield
Staines
Stoneleigh
Surbiton
Sutton
Tatsfield
Wallington
West Byfleet
Weybridge
Windlesham
Woking
Worcester Park
RECENT JOBS: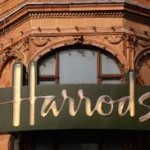 Harrods
---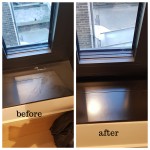 Powder coated frames damages repairs in South West London
---
Flooring chip repairs in East London
---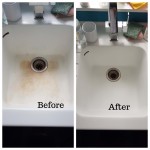 Corian worktop stains removed in London
---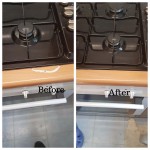 Magic work surface chip repairs in London
---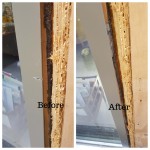 Window frames scratches holes dents and damages repairs in London
---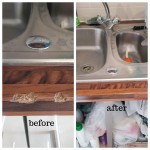 Worktop chip repair in South East London
---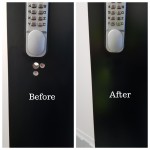 Powder coated door damage repair in East London
---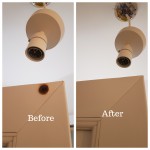 Upvc door damages repairs in South East London
---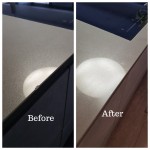 Quartz worktop chip repair in South East London
---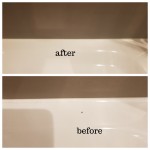 Surface repairs in North West London
---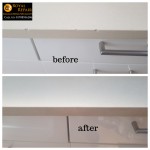 Work Surface chip repairs in Surrey
---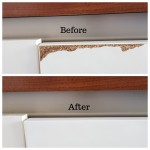 Kitchen cupboard door damage repair in South West London
---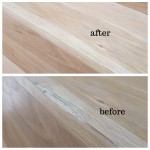 Invisible surfaces damages repairs on site in Stratford, East London
---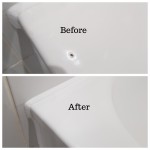 Site surface repairs Specialists in South West London
---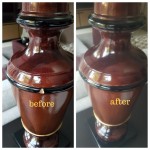 Chipped furniture repairs in South West London
---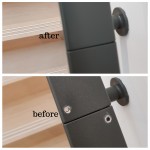 Powder coated handrails holes repairs in Islington, London
---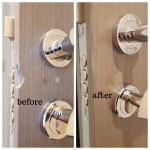 Construction site doors damages repairs in South West London
---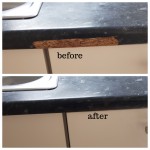 Worktop chip repair in North East London
---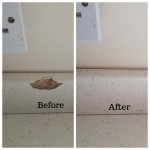 Magic laminate worktop  repairs in site, South East London
---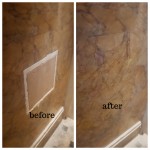 Marble Hole repair in North West London, NW1
---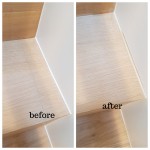 Wood Scratch repair in South East London
---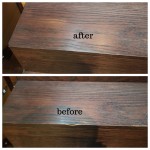 Surface chips repairs in Knightsbridge, South West London
---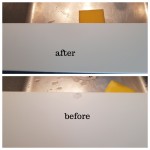 Stone worktop chip repairs in Chelsea, South West London
---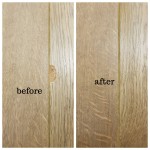 Flooring chip repair in London
---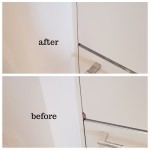 Cupboard door chip repair in Mayfair South West London
---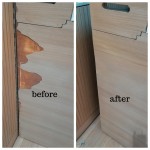 Damaged Veneers repairs in Euston, North West London
---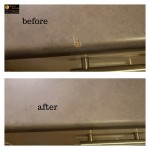 Laminate worktop chip repair in Startford, East London
---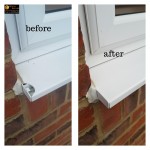 uPVC repair in North West London
---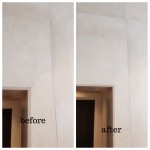 Site tile cracks repairs in Stratford, London
---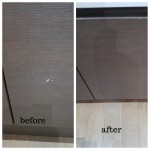 Kitchen cupboard door on site repairs in Chelmsford, Essex
---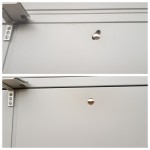 Powder coated door hole repairs in South West London
---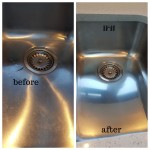 Stainless steel sink scratches repair in north London
---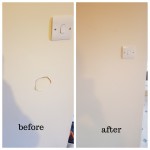 ---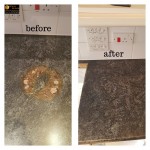 Surface Repair Specialist in Central London
---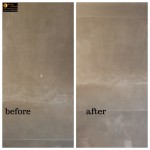 ---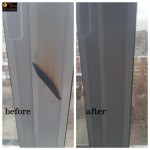 Burn upvc window frame repair in Hackney
---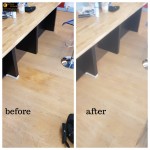 Wood floor stain removing in London
---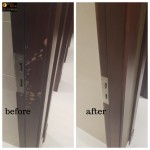 Restaurant break-in damage repair in Central London.
---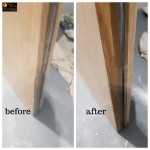 Construction Site veneer door damages repair in East London
---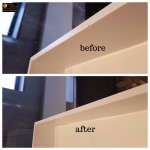 ---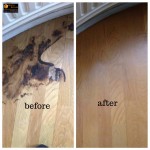 Burn flooring repair in West London
---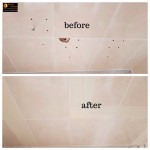 Tile Hole repair in Central London
---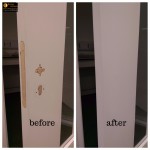 Door repairs in Croydon, South London
---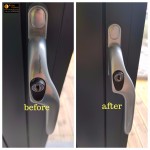 New Build Houses damages repairs in East London
---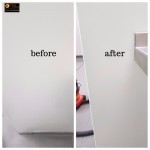 Site scratches repairs in Croydon
---
---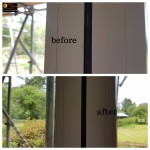 Window frame chip repair in Barnet, London
---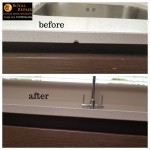 Granite worktop chip repair in London
---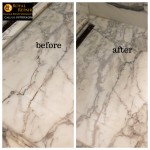 Marriot Hotel marble shower tray crack repair
---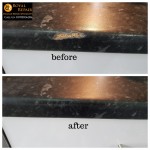 Laminate worktop chip repairs in North West London
---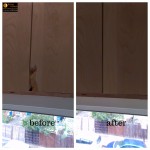 School in East London
---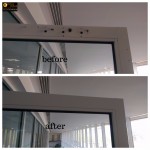 Aluminium powder coated frames holes repairs in Slough
---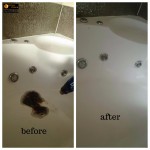 Worktop burn marks repairs
---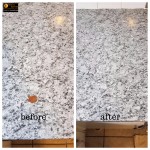 Worktop repairs in Bromley
---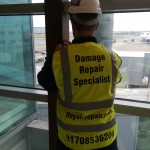 Book Royal Repairs damages repairs Specialist
---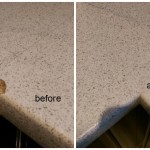 Few completed repairs
---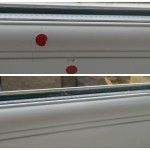 Repairs in Horsham, West Sussex
---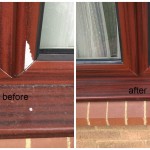 Repairs in Milton Keynes
---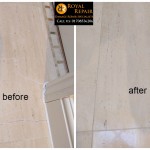 Tile cracks in Camden, London
---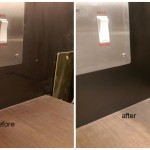 Central London Construction site
---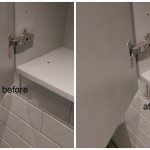 Holes for hinges in a wrong place
---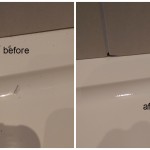 Shower tray repairs
---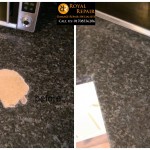 Emergency worktop repairs in London
---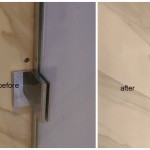 Holes in tiles repairs
---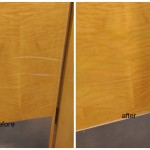 Hard surface repairs
---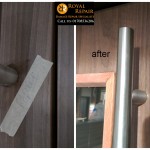 Damaged front entrance door
---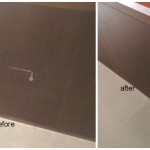 Hard surface repairs in Cambridge
---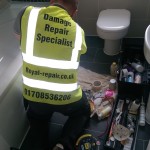 More damage repair specialists
---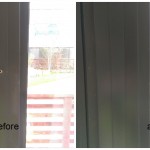 Window frames restoration
---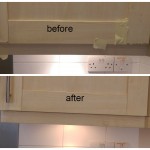 Kitchen cupboard door repair
---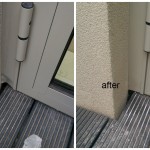 Burglary repairs
---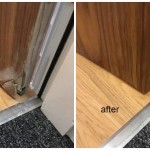 Before and after repairs
---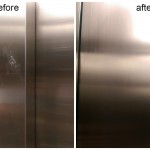 Stainless steel lift scratches repairs
---

Best furniture repair experts
---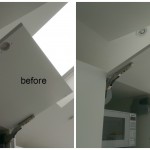 Kitchen cupboard door
---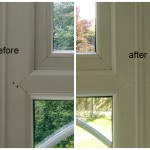 UPVC Window frame repair
---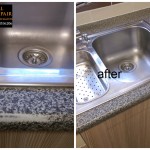 Worktop and countertop repairs
---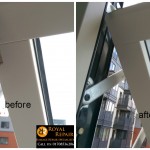 Window frame repair in West London
---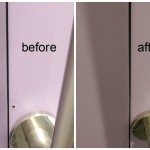 Works in Gatwick airport
---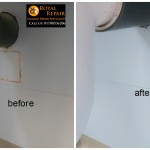 Damaged IPS panels repairs
---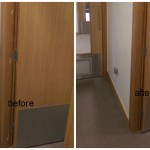 Installing solid oak frames
---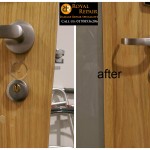 Door repairs
---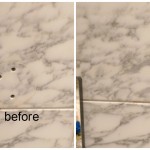 Kings Cross Saint Pancras Renaissance Hotel project
---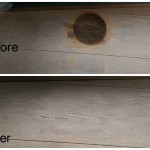 Burned pot mark
---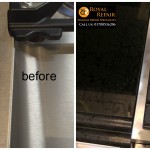 Hob scratch repair
---
---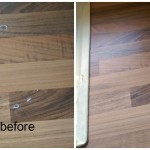 Laminate worktop repairs
---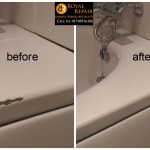 Bath repairs
---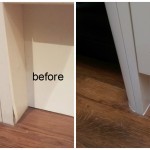 Water damaged kitchen unit repair
---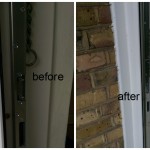 Burglary break-in damage repair
---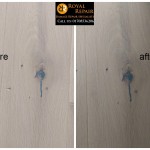 French polisher repairs
---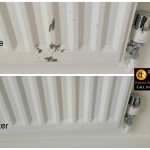 Window frame and radiator repair
---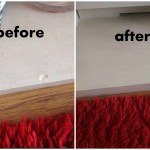 Stone fireplace chip repair
---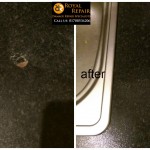 Worktop repair
---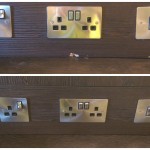 London city hotel's damages repairs
---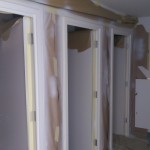 Paint powder coated door frames
---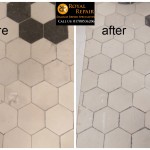 Tile repairs
---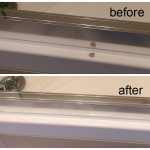 Some few repairs
---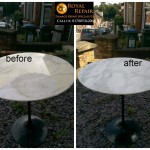 Burning pot on marble
---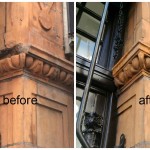 Tony & guy salon
---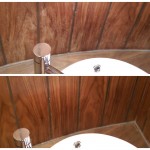 Proskin Skin Care Clinic
---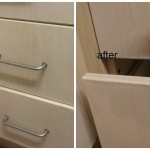 Kitchen units repairs
---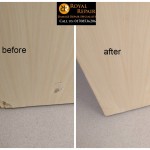 Damaged veneer doors
---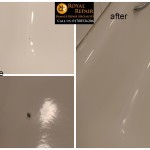 Chipped bath repair
---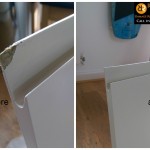 Fridge door corner
---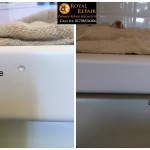 Chipped worktop repair
---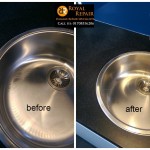 In help for tenants
---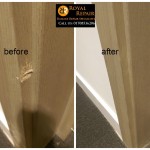 Damages during construction process
---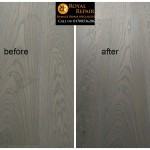 Spilled oil on the floor
---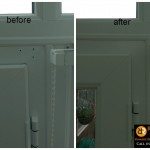 Window frame repair
---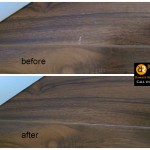 Laminate wood flooring repair
---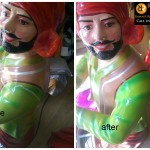 Sculpture repair
---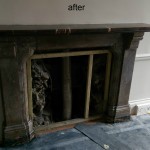 Chipped marble fireplace
---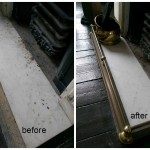 Marble polishing
---

Respray job
---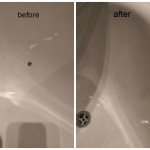 Chip in a bath
---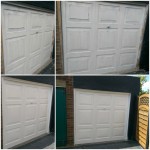 Garage door damages repair
---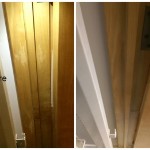 Hiding fixing and pin holes